The recipes you need to welcome spring!
Spring is here and that means some of our favorite fruits and vegetables are in season! Craving fresh, light and easy meals to kick off your spring season? We've got you covered, here's what we're cooking up this month!
Avocado Grapefruit Salad
We love a fresh salad and Fillmore Kitchen has the just that! Between the avocado, grapefruit, arugula and lime juice, this salad has everything you need for a light and refreshing meal.
Veggie Spring Rolls
What's spring without spring rolls and you can make you're own in under 20 minutes thanks to The Mostly Vegan's quick and easy recipe! These vegetarian rolls pack so much nutrition in a colorful, not to mention delicious, assortment.
Beet and Ricotta Hummus
Looking for a new dip to try? Add some color to plate. Bon Appétit's vibrant pink hummus is ready to brighten your table (and your chip!)
Pea Pasta with Truffle Oil, Mint & Lemon
Fresh peas are in season and the perfect addition to your pasta dish. Feasting At Home has the perfect pea pasta dish you didn't even know you were craving, with lemon and mint to complement your spring palate!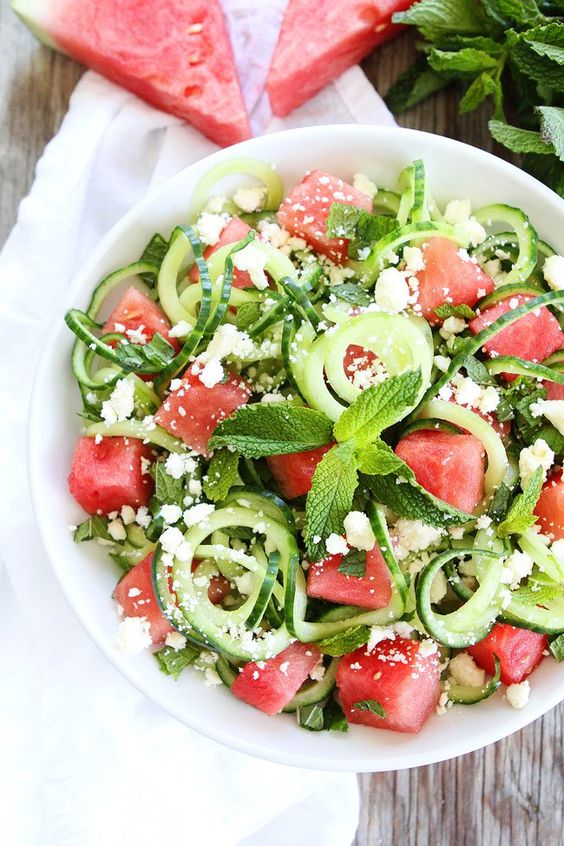 Cucumber, Watermelon and Feta Salad
Now this is the ultimate spring salad that will last throughout summer! The freshness of the cucumber, mixed with the watermelon and the added feta for richness is the perfect combination from Two Peas and Their Pod.